AMI is the ideal software for all entrepreneurs
self-employed, freelancers , self-liberal professions
Software compatible with Mac, Windows, tablets, smartphones, ...
Create my FREE account !

Mobility
Your mobile company

On the road or in a meeting with a client?
Never be caught unprepared!

No need for carying computers or hard drives, a few touch on your smartphone are enough to send your documents in a minute!

Your documents follow you everywhere.
All you need is internet access.

Verification
Easy management & invoicing

Still using Word or Excel?
An error is due to happen...

Let our system do all the work!
Automatic document numbering (several formats available ), calculation of taxes and discounts, it is a time saver and peace of mind.

Simplify your daily management, create and archive your documents in a snap.

Situation
Your projects evolution

How to know how your projects are going ?
Visualize your situation directly!

You follow your projects throughout their lifetime...
A signed quote transforms itself into order.
An invoice may be partial or fractionated into deposits.

Do not forget expired quotes or overdue bills.
You always have an eye on the status of your project.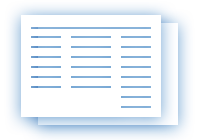 Accounting
Your accounting statements

What is my turnover, my income, my tax deduction?
With our expenses manager, no more surprises!

Forget about Excel spreadsheets and complicated formulas, simply insert your data and the system will handle the rest.

Save time in your annual or periodic statements, and send your results directly to your accountant.

Create your invoices and quotes - Manage your accounting
Manage your business online